My Dad was fascinated by flight - that of birds or bugs, manned aircraft or KITES!  He enjoyed considering the physics of flight and the anatomical structures which allowed flight to occur.  He would have really loved
Winged Migration
, a beautiful movie showing the migration of the earth's birds - up close and personal.
Remote controlled model aircraft was his hobby for a while, until the crashes outnumbered the successful flights, and ate too deeply into his wallet.  Besides - He didn't like it that we laughed when these crashes occured.

When we were involved in Y-Indian Princesses, Dad entered our "tribe" in a kite flying contest, and the category we were competing in was largest kite kept aloft for the longest amount of time.  We worked for a long time - seemed like weeks - even taking our prototypes out on test flights, where Dad could fine tune his design.  The finished product was really big - something like 4 feet by 4 feet square.  Butcher paper was stretched out across a lattice-work of bamboo.  He had rag ribbons tied to the intersections of bamboo to serve as balancing weights.  We decorated the kite with our personal and our tribe symbols, and we entered the contest, optimistic about our chances.  The kite crashed and we did not win anything.  But we (not counting Dad, though) sure had a good laugh about it!

Dad kept his kites in the trunk, so if there was a good wind and enough space, he could fly.  His favorite places were the Berkeley Marina and the waterfront in Martinez.  Dad enjoyed sharing his passion for kites with anyone who would go along with him.  Every year, he invited friends, acquaintances and strangers to bring their family to the
Berkeley Kite Festival
in August to spend a day, or the whole weekend.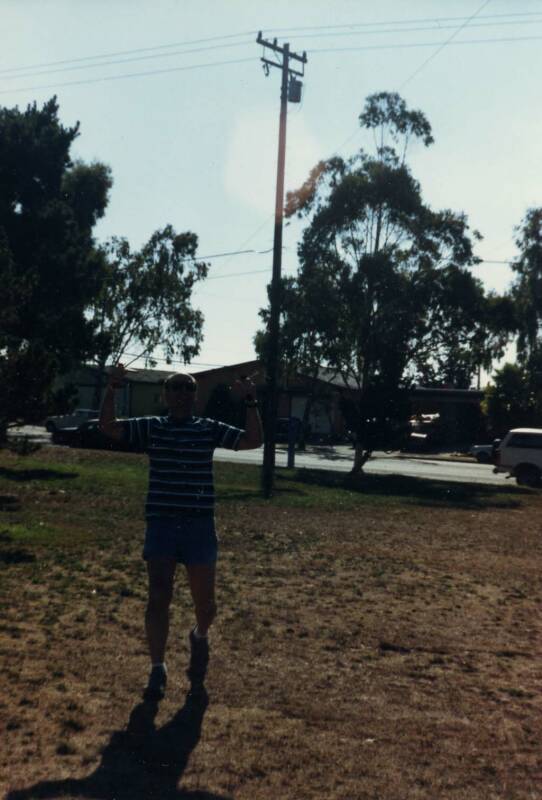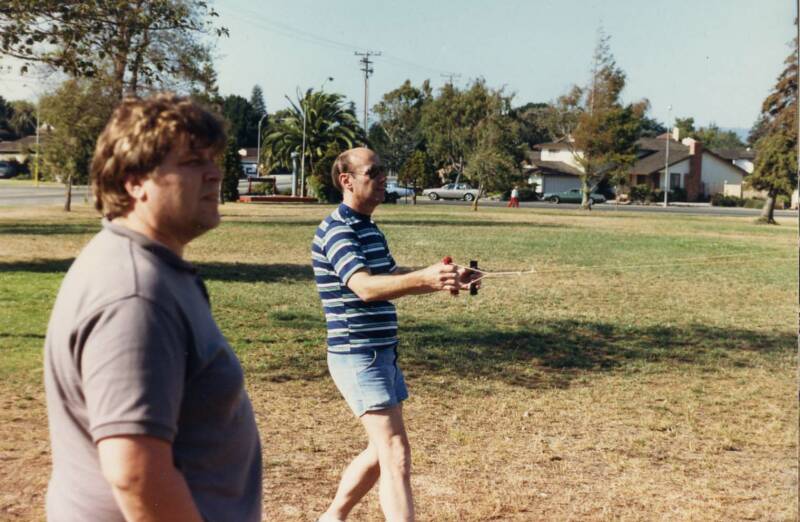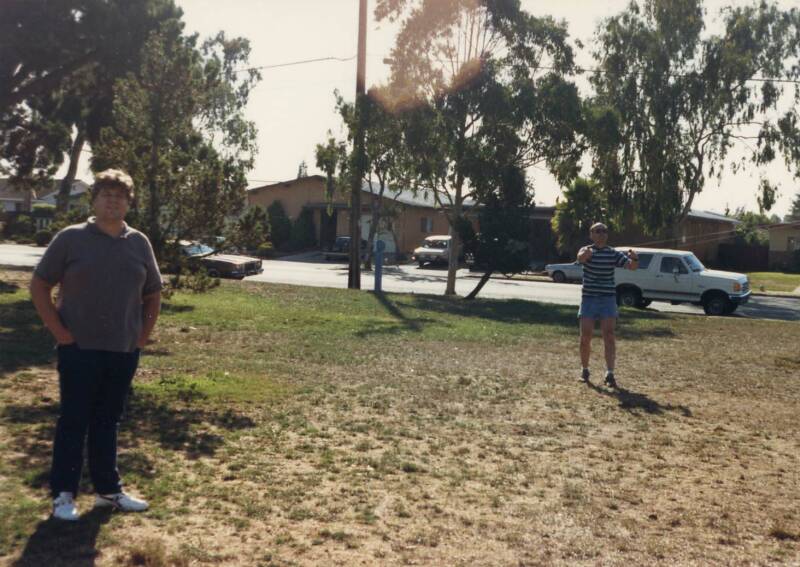 Jerry flies a dual-line kite in Alameda,

Summer 1987.  Photos by Howard Shapiro.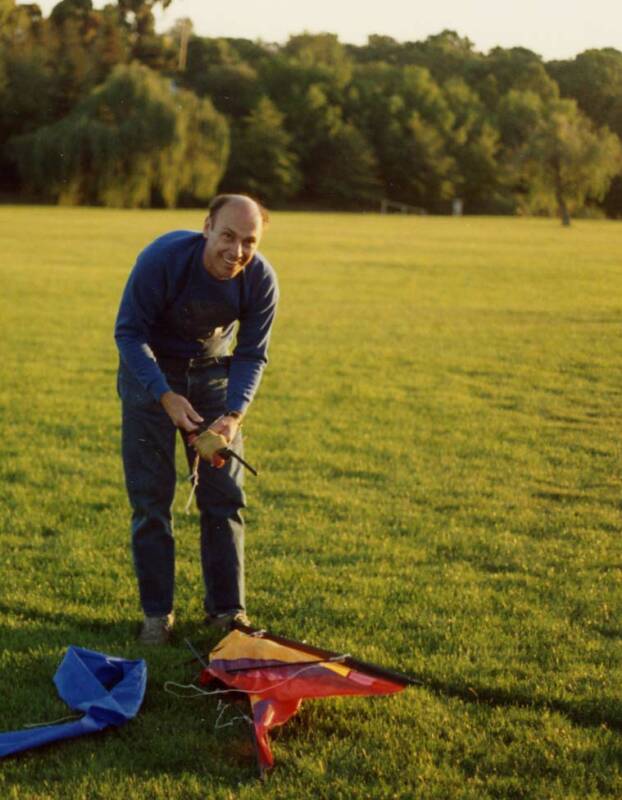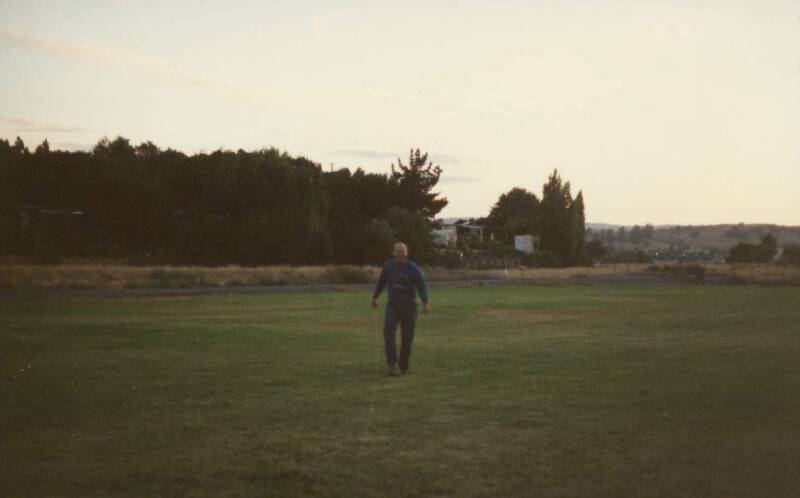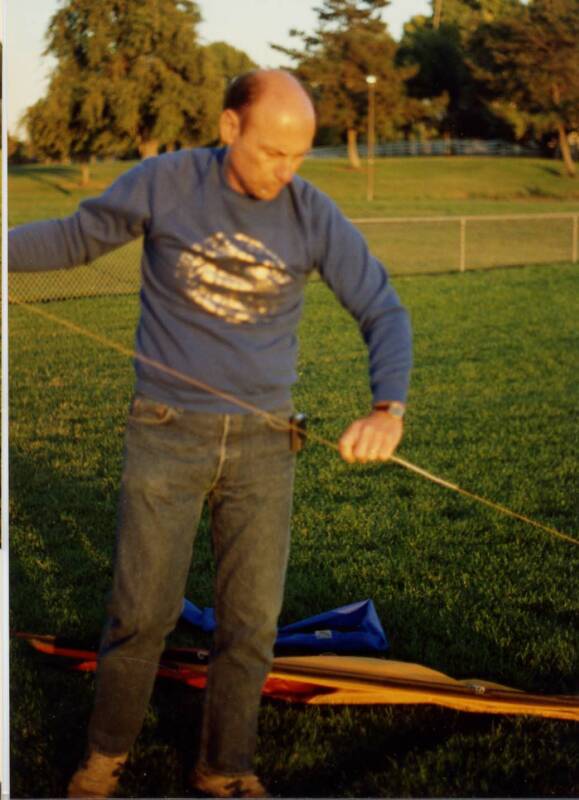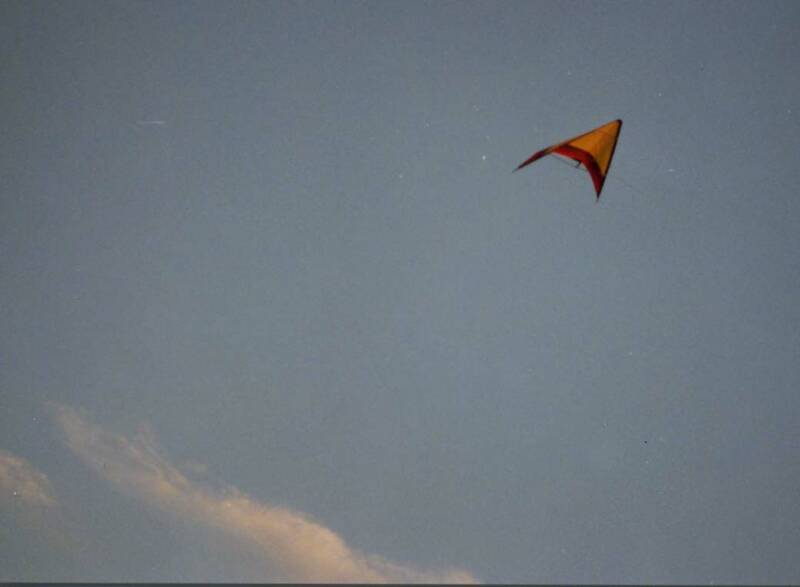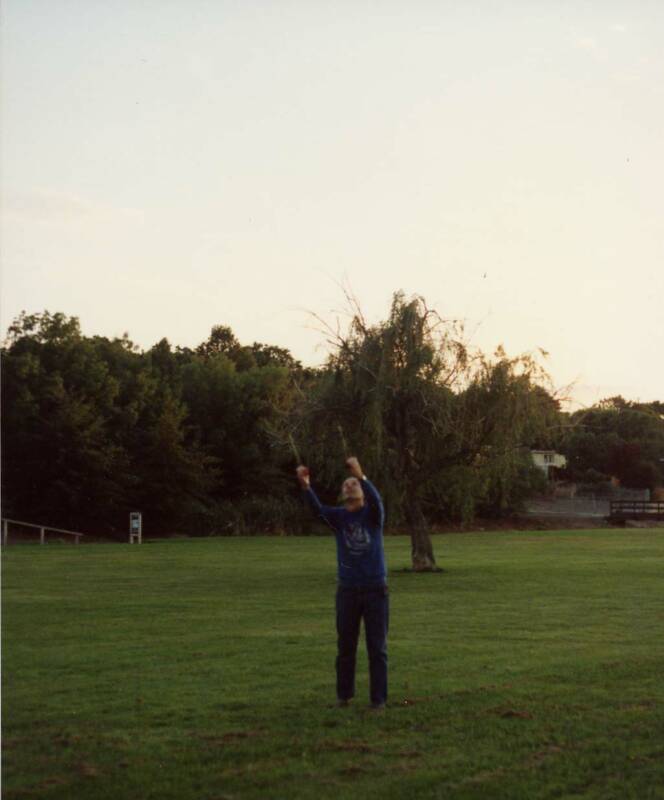 Jerry flies a dual-line kite in Martinez,

June 1990.  Photos by Howard Shapiro.